Pure Dermatology is Growing!
TeamDr. Jessica Mounessa Farahi is a dermatologist, certified by the American Board of Dermatology, practicing medical, surgical, and cosmetic dermatology. With a background in nutritional sciences, she prides herself in providing a holistic approach to treating numerous skin conditions.
Originally from New York, she completed her undergraduate studies in Biology and Nutritional Sciences from Cornell University, graduating Magna Cum Laude. As a research scholar, she conducted numerous studies on the medicinal properties of numerous plants in chronic diseases. This sparked her fascination in the relationship between diet and health. She went on to receive her M.D. at the State University of New York School of Medicine with honors. Her passion for research in the field of dermatology resulted in her publication of over 20 articles in various prestigious medical journals including the Journal of the American Academy of Dermatology (JAAD) and the Journal of the American Medical Association (JAMA) on topics ranging from natural ways to reduce skin cancer risk to treating hair loss. After an internship in Internal Medicine, she went on to complete her dermatology residency at the University of Colorado. Prior to joining Pure Dermatology, she served as a dermatologist for Kaiser Permanente, treating a diverse population of patients with a variety of skin conditions.
Dr. Farahi eagerly accepts patients of all ages and has experience performing a variety of cosmetic and surgical procedures. She values getting to know her patients as a whole and treating them with an individualized, patient-centered approach. In her free time, she enjoys being with her family and spending time outdoors, hiking and running in the great Rocky Mountains. She speaks conversational Farsi and Spanish.
---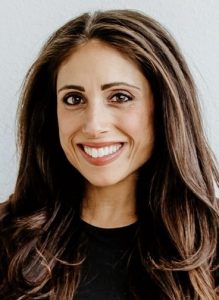 Dr. Farahi will begin seeing patients on November 1st for general dermatology, cosmetic, and surgical appointments.
In addition, she will be offering a new unique visit type at Pure Dermatology; Beyond the Skin Consultations. These extended appointments will allow for individualized interaction with Dr. Farahi to explore your skin concerns. These visits may be covered by select insurance companies or can be private pay.
Beyond The Skin Consultations – A comprehensive evidence-based approach to treating skin conditions. This includes a diet and lifestyle assessment, diagnosis and work up recommendations, and a holistic treatment plan.
Select from one of the following skin conditions:
Acne
Sun-damaged skin
Hair loss
In-office and telehealth visit options are available. Call our office at 303-333-7873 with questions and to schedule your appointment! Online self-schedule will also be available in the coming weeks.