Get that Summer Skin Glow ☀️
July means outdoor activities and vacation days! Update your summer skin care for healthy-looking skin all season long. Now is the time to glow!
See below as we explore:
Summer skin tips
Wallaroo UPF Hats
Our favorite facial treatments for summer
---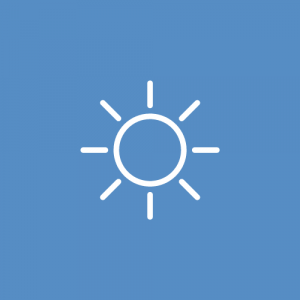 SUMMER SKIN TIPS
SPF, SPF, SPF: It's the most important, fundamental, don't-leave-home-without-it tip, wear sunscreen. We recommend a broad-spectrum sunscreen of SPF 30 or higher. Don't forget about hands, feet, ears, and lips. Come by our office and let us help you find the perfect sun protection for you.
Invest in a good vitamin C serum: Vitamin C is great year-round, but all the more important in the summer. Vitamin C helps prevent hyperpigmentation, improves the appearance of fine lines, and can help with collagen production. Layer a few drops on your skin between cleansing and your moisturizer.
Don't forget to exfoliate: While we often remind patients not to over-exfoliate, in the summertime, 'tis the season to slough away. That doesn't mean a daily dose of all your favorite acids, but try slowly increasing the amount of days you exfoliate per week. Need some extra TLC? Schedule a complexion-enhancing facial with one of our aestheticians.
What about vitamin D: The myths about vitamin D can be confusing. Is vitamin D important for our health? Absolutely! Can you get enough vitamin D, even if you wear sunscreen every day? The answer is yes! But instead of getting a daily dose of Vitamin D from the sun or tanning beds, turn to foods rich in vitamin D and supplements rather than risk the harmful rays of the sun.
Schedule your skin check: Keep your skin healthy and detect skin cancer early with an annual skin check. Discuss any skin concerns you may have with your board-certified dermatologist, schedule today.
---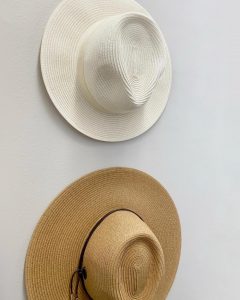 Wallaroo UPF Hats
As a leader in the sun-protective hat industry, Wallaroo has developed a line of functional, fashionable designs that can go with you on all of your adventures. Wallaroo hats are tested and rated according to the UV radiation blocking capabilities of materials used in the construction of each hat.
Pure Dermatology carries a wide variety of Wallaroo UPF Hats, stop by our office to shop the current styles. You are sure to find the perfect hat for all your summer plans.
Our Favorite Summer Treatments: HydraFacial and SilkPeel Dermalinfusion
This summer, it is time for your skin to glow. With no downtime required and instant results, both our 
HydraFacial
 and new 
SilkPeel Dermalinfusion
 facials will have your skin feeling bright, clean, and glowy. Learn more about the benefits and which treatment is the perfect fit for you.
---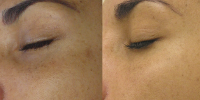 HydraFacial
CHEMICAL EXFOLIATION
with glycolic and salicylic acid
CUSTOMIZED BOOSTERS
reduce redness, brighten skin, improve texture, fine lines & signs of aging
COSMETIC GOALS
a gentle and relaxing treatment that cleanses, exfoliates, extracts and hydrates
CONTINUOUS GOALS
all in one treatment to address acne prone, mature, or dry skin
ADDITIONAL FOCUS
can treat dryness, dark spots, redness and aging on the back of hands
END RESULT
leaves face dewy, skin is plump and hydrated with a noticeable glow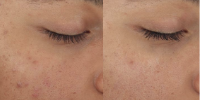 SilkPeel Dermalinfusion
MANUAL EXFOLIATION
with diamond tip technology
MEDICAL-GRADE SERUMS
refine pores, hydrate skin, address growth factors, antioxidants & discoloration
CLINICAL GOALS
cleanses, exfoliates, extracts and hydrates, flushes toxins and stimulates blood flow
CORRECTIVE CARE
treatment for correction of active acne or other clinical concerns
ADDITIONAL FOCUS
can treat delicate tissue around eyes and
lips
END RESULT
skin feels fresh, exfoliated and hydrated, yet dry to the touch