It's time for a winter skin check-in. Cold temperatures can wreck havoc on your skin. If your normally well-behaved complexion has been showing signs of distress—like dullness, dryness, and irritation—it may be a sign that your winter skincare routine needs a refresh. Check out some tips and winter favorites from our board-certified dermatologists and licensed aestheticians to keep your skin healthy and hydrated all winter long.
TIPS FROM OUR BOARD-CERTIFIED DERMATOLOGISTS

Moisturize, moisturize, moisturize!  —   From Dr. Carrie Cera Hill
During the colder winter months, be sure to add an additional layer of moisturization. A thick, creamy moisturizer will protect the skin barrier more efficiently than a thinner one better suited for the warmer months.
Product Recommendation: SkinCeuticals Hydrating B5 Gel
My favorite layering facial emollient for under your cream is SkinCeuticals Hydrating B5 Gel! It is fantastic to place under an anti-aging face cream like Senté Dermal Repair Ultra-Nourish or SkinCeuticals Triple Lipid. Men and those with more oily skin or acne prone skin love it solo too!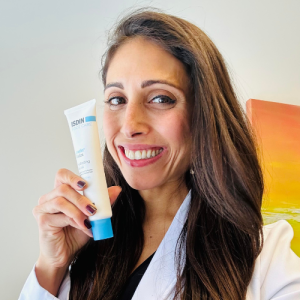 Exfoliation is key (but frequency matters!)  —   From Dr. Jessica Farahi
It may be tempting to skip exfoliators when your skin is feeling sensitive from exposure to dry, cold air. But exfoliating ensures you are clearing away any dead skin cells that can flake off and cause dry skin. Plus, they help your moisturizer and skincare really soak in. The key is to use a more gentle formula than you would in the summer, and exfoliate less often (we recommend twice weekly).
Product Recommendation: ISDIN Uradin Podos
I love ISDIN's Uradin Podos hydrating gel oil to exfoliate my feet. My feet get really dry and cracked in the winter and they always feel and look so much better when they're pampered with this urea product!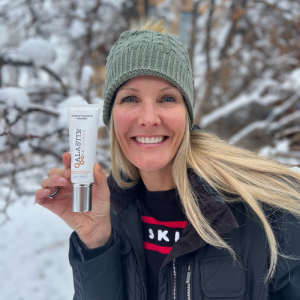 Sun protection, always!  —   From Dr. Samantha Ghiselli
We know you've heard it, but it's worth repeating: your skin needs protection from the sun all year long. The majority of skin aging is caused from sun exposure, which makes sun protection daily crucial.
Use sunscreen with SPF 30 or higher everyday!
In addition to face, include ears, neck, chest, and hands when applying your daily SPF.
Cover up when possible, keep a protective hat in your car for days when you spend more time outdoors.
Product Recommendation: Alastin HydraTint SPF 36
One product I am constantly reaching for is Alastin HydraTint. It is an all-mineral tinted sunscreen that hydrates and protects with a soft glow. Additionally, it contains antioxidants to protect against environmental damage. Everyone has unique needs when it comes to their perfect SPF, let us help you find products that you will love.
Customize your skincare regimen
Our board-certified dermatologists, Dr. Cera Hill, Dr. Ghiselli, and Dr. Farahi along with our licensed aestheticians, Katie Velasquez and Ashli La Madrid, are experts in recommending personalized skin care products and treatments to keep your skin healthy and looking its best.
Winter months are notorious for drying out your skin and that's why it's essential to switch out your products for the different conditions.
Consider laser treatments, injectables and rejuvenating aesthetic services.
Schedule a cosmetic consult for a personalized regimen tailored to your unique needs.
---
TIPS FROM OUR LICENSED AESTHETICIANS

Try Intense Pulsed Light (IPL), you'll love it!  —   From Katie Velasquez
Glowing summer skin starts in the winter. Many of our patients are surprised to learn that winter is actually the best time for them to have IPL. If you've been eager to fade spots, even out skin tone, and rejuvenate skin, now is the time. Treatment areas include the face, neck, chest, arms and hands.
Product Recommendation: Isdinceutics Hyaluronic Concentrate
Hyaluronic Concentrate is a water-gel serum that treats your skin to deep hydration, providing both a plumping and smoothing effect with a satin finish. Formulated with a mix of hyaluronic acids, BioMarine extract, skin-firming peptides, and lentil extract, add this serum to your daily routine for soft, radiant skin.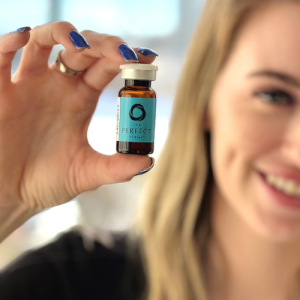 It's Peel Season!  —   From Ashli La Madrid
Peel away layers of sun damaged skin and get glowing, bright, smooth skin in just a week.The Perfect Derma™ Peel is safe, effective medium depth peel for all skin types and ethnicities. This product is virtually painless, with no pre-peel skin preparation and little downtime.
Product Recommendation: Senté Dermal Repair Ultra-Nourish
An award-winning, nourishing cream designed to repair and replenish dry skin while improving visible redness. Restore skin barrier function while delivering immediate and long lasting moisturization. The appearance of visible redness and fine lines and wrinkles is improved in as early as 2 weeks.
---
Make 2022 YOUR year and the year you finally achieve our skincare goals!
Schedule a visit with Dr. Cera Hill or Dr. Samantha Ghiselli for a skin check OR
Schedule a FREE cosmetic consult with licensed aesthetician, Katie Velasquez
Click here to schedule online or call our office 303-333-7873