Tips to help men develop healthy skin care routines. Our board-certified dermatologists and licensed aestheticians recommend some great skin care products and treatments to help your skin look healthier, refreshed and younger.
See below as we explore:
Daily Skin Care Routine
Hair Loss Treatments
Laser and Facial Treatments
Botox and Dysport Treatments
---
DAILY SKIN CARE ROUTINE FOR MEN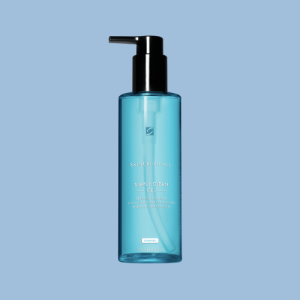 1. Wash your face daily and after exercise.
Regular bar soap often contains harsh ingredients that can be drying to the skin.
Wash your face with a mild facial cleanser and lukewarm — not hot water.
We recommend SkinCeuticals Simply Clean.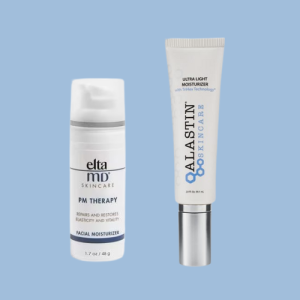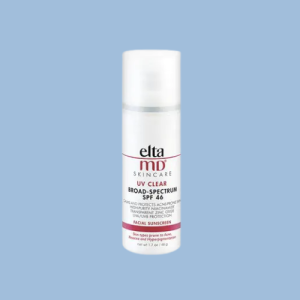 3. Wear sunscreen daily.
Denver ranks as one of the sunniest cities in the nation and we all get lots of sun during our daily routines.
Start using a moisturizer that contains SPF 30 or greater every day!
Daily SPF helps prevent sun damage that can lead to wrinkles, age spots and skin cancer.
Our favorite lightweight, non-greasy option that men will love is EltaMD UV Clear.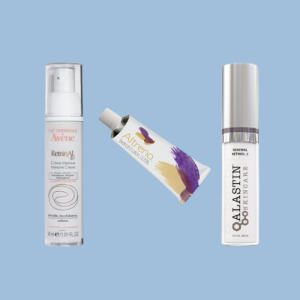 4. Incorporate anti-aging products.
Introducing an over the counter or prescription strength Retinol or Tretinoin is a great start to a simple anti-aging skin regimen for men.
It can help visibly diminish signs of aging for recharged, energized, younger-looking skin.
Speak to your dermatologist or aesthetician to see what products are best for you.
Our favorites include, Avene Retrinal, Alastin Renewal Retinol and prescription Altreno.
---
HAIR LOSS TREATMENTS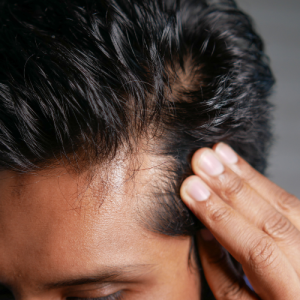 Schedule an appointment with Dr. Cera Hill, Dr. Ghiselli or Dr. Farahi to start prescription and over the counter medical treatments for hair loss and learn about procedures offered at Pure Dermatology.
Propecia
FDA approved prescription medication for the treatment of male patter hair loss.
Minoxidil
Low dose oral minoxidil is an off label prescription that has regained popularity recently and is an option for male pattern hair loss.
Viviscal Professional
Daily dietary supplement for hair loss available at Pure Dermatology.
Platelet- Rich Plasma (PRP) Hair Loss Treatment
PRP scalp injections are an effective natural treatment of hair loss.
How it works: Three step process when your blood is drawn, spun to retrieve the platelet-rich portion, then injected into the scalp.
Results: Increased hair density in 70% of patients after three treatments over 12 weeks.
---
LASER & FACIAL TREATMENTS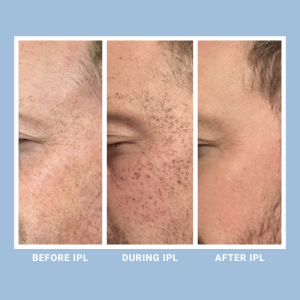 Intense Pulsed Light (IPL)
IPL is a laser-like treatment that is an excellent option for men. The procedure can be completed over a lunch break in 30-60 minutes.
IPL is a great solution to treat skin discoloration such as:
Red and brown spots
Blood vessels on nose, chin and cheeks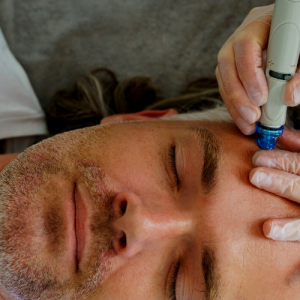 SilkPeel Dermalifusion Facial
This is a skin-resurfacing treatment that combines exfoliation, extraction, and infusion of condition-specific serums to improve skin health, function, and glow!
SilkPeel Dermalinfusion is a hydrating facial that:
Is safe for all skin types
Has no downtime
Cleans out pores
Buffs away wrinkles, fine lines and acne scars while rehydrating dry skin
---
BOTOX & DYSPORT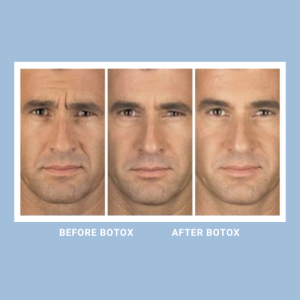 Injectable treatment to instantly make you look restored and more youthful. Popular among women but great for men too.
Soften your frown lines, forehead lines or crowsfeet in a subtle natural way.
The goal is not to look frozen but to lessen the lines and prevent them from getting deeper.
Easy treatment with minimal discomfort and no down time.
---
Don't forget, check your skin regularly.  Non-healing spots or moles that itch, bleed, or change color are often early warning signs of skin cancer. Skin cancer is common in men over age 50 and we recommend skin checks every 1 to 2 years depending on your risks.
Schedule your skin check now with Dr. Carrie Cera Hill, Dr. Samantha Ghiselli or Dr. Jessica Farahi.