Must-have skincare ingredients for healthy skin.
Spring is here and it's time to get your skin glowing. With so many skincare ingredients to choose from, how do you know which ones are best for optimizing your skin's health? Our board-certified dermatologists and aestheticians have done the work for you and compiled some of their favorite hard-hitting ingredients.
---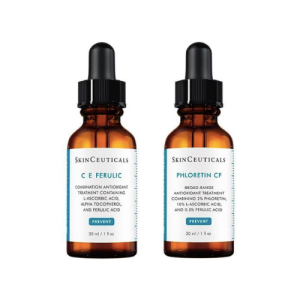 1. Vitamin C: Legendary for a reason, it really works.
Uneven skin tone, rough texture, fine lines, acne scars, general dullness — you can name just about any common complexion concern and Vitamin C will be a recommended treatment.
Vitamin C is an antioxidant that aids in your skin's natural regeneration process and helps your body repair damaged skin cells.
It is clinically proven to reduce oxidative damage from free radicals generated by UV rays, ozone and exhaust.
Best applied in the morning underneath sunscreen to aid in protection from the sun and environment.
Not all Vitamin C products are created equal. The concentration and topical penetration vary dramatically among different products.
PD Favorites: SkinCeuticals C E Ferulic and Phloretin CF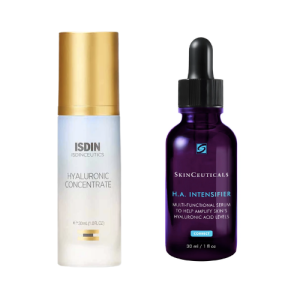 2. Hyaluronic Acid: The hydration-attracting ingredient.
Hyaluronic acid (HA) occurs naturally in the skin, it binds to water molecules to plump your skin with hydration and help achieve a naturally dewy and glowing complexion.
Hyaluronic acid is great for all skin types. In general, it is nonirritating and does not trigger acne, rosacea, or allergic skin reactions.
PD Favorites: ISDINCEUTICALS Hyaluaronic Concentrate and SkinCeuticals HA Intensifier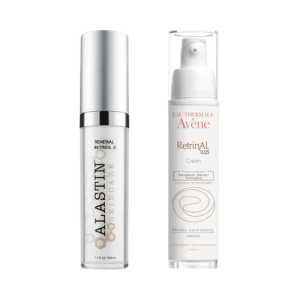 3. Retinols: Best anti-aging ingredient out there.
These vitamin A derivatives help stimulate the skin's natural turnover process and increase collagen production in turn improving the appearance of fine lines, wrinkles and discoloration.
Retinols also exfoliate your skin and prevent clogging of your pores giving your skin a fresher, glowing appearance.
Retinols are powerful so although they have many benefits they can also cause dryness, irritation and peeling.  Our team recommends starting slow by using a small amount, once or twice a week and gradually increasing as tolerated and applying a hydrating moisturizer or HA product on top.
PD Favorites: Alastin Retinol and Avene Retrinal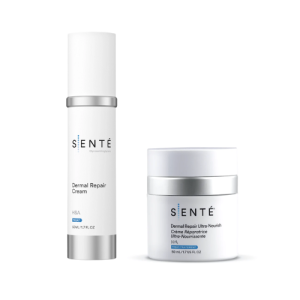 4. Heparan Sulfate Analog (HSA): Exclusive breakthrough repairing molecule.
Heparan Sulfate Analog is Senté's patented technology that supports the skin's ability to repair from within.
HSA Technology deeply hydrates and targets the underlying causes of inflammation, strengthening the skin's ability to repair itself.
HSA reduces the appearance of red, dry, and uneven skin while also combatting fine lines and wrinkles.
Fantastic anti-aging product for more sensitive red prone skin types.
PD Favorite: Senté Dermal Repair Cream and Senté Dermal Repair Ultra Nourish